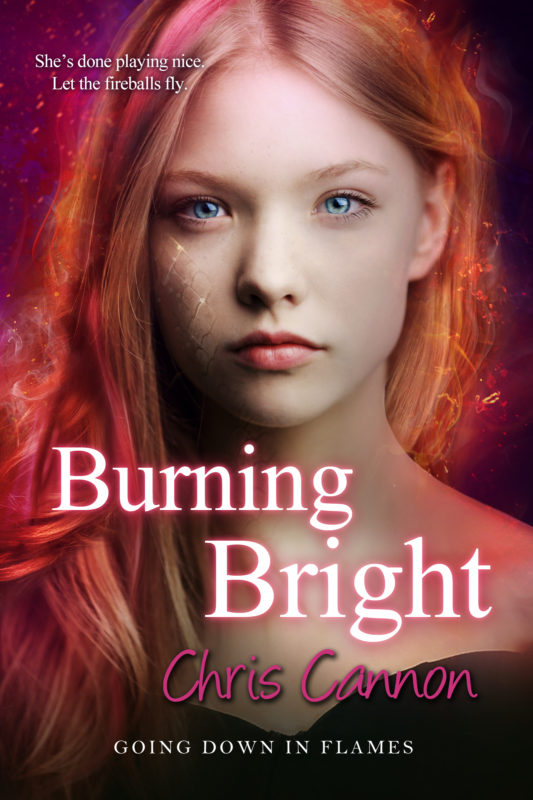 She's done playing nice. Let the fireballs fly.
Bryn is back for her senior year at the Institute for Excellence, also known as shape-shifting dragon school. She isn't sure which is scarier, the life-force sucking dragons stalking campus or the fact that she's officially betrothed to Jaxon, a guy who will never love her. Not that she could ever love him, either… That's just ridiculous. Senior year should be fun. Her parents are alive, she's finally fitting in, and she's learning how to be a Medic. But what's with Jaxon giving her strange looks? He runs hot and cold, and he doesn't even have the excuse of being a hybrid fire-and-ice-breathing dragon like her. One minute they're having a great time and the next, she wants to blast a fireball at his head. The marriage contract of doom looms over them--unless this match not made in heaven kindles a flame… The Going Down in Flames series is best enjoyed in order Reading Order: Book #1- Going Down in Flames Book #2- Bridges Burned Book #3- Trial by Fire Book #4- Fanning the Flames Book #5- Burning Bright
Order Now!
Disclosure of Material Connection: Some of the links in the page above are "affiliate links." This means if you click on the link and purchase the item, I will receive an affiliate commission. I am disclosing this in accordance with the Federal Trade Commission's
16 CFR, Part 255
: "Guides Concerning the Use of Endorsements and Testimonials in Advertising."